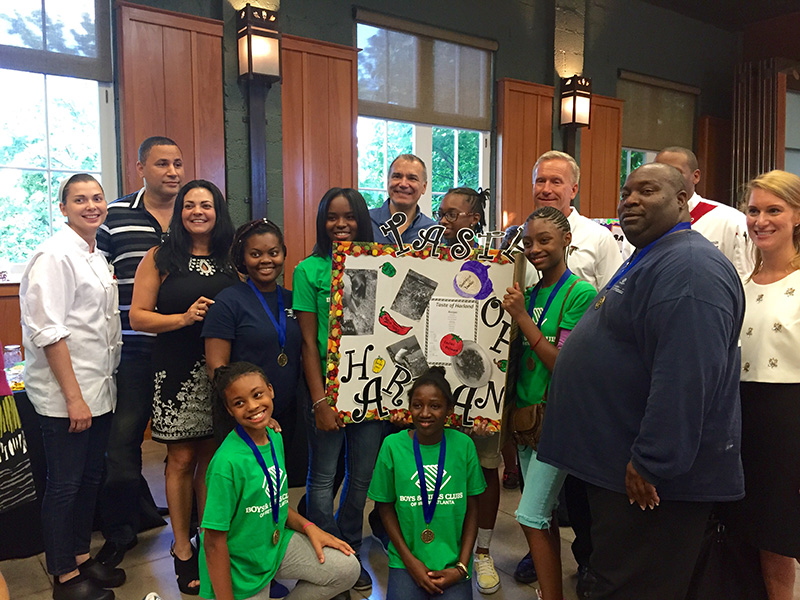 BGCMA event celebrates commitment to building healthy lifestyles
Dozens of kids and teens put their culinary skills to the test at Boys & Girls Clubs of Metro Atlanta's (BGCMA) Salsa, Salsa event on July 15. Hosted at Magnolia Hall in Piedmont Park, the competition was tough, but in the end, expert judges crowned John H. Harland Boys & Girls Club the top winner for its salsa dish "Taste of Harland". As part of the prize package, this winning salsa will be featured at a local Willy's restaurant this summer.
Salsa Salsa, an annual Boys & Girls Clubs of Metro Atlanta event, celebrates eating right and staying active and highlights cooking and gardening programs at Clubs across the city. Ten Boys & Girls Clubs participated in this year's event, competing to create the best salsa in the city and learning dance steps from a professional salsa duo. (PHOTOS: Salsa, Salsa 2015)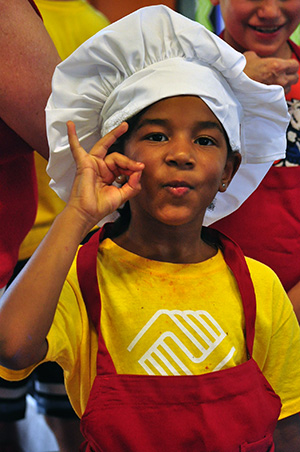 Boys & Girls Club staff and partners launched the event several years ago to address the obesity epidemic among youth in our state. In fact, Georgia reports the third highest prevalence of overweight children in the country.
"Many kids, particularly from low-income neighborhoods, do not have access to healthy food and safe places to play," said Cliff Hayes, executive director at John H. Harland Boys & Girls Club. "Programs like this teach our kids that eating right and staying active can be fun.  They help kids build healthy habits now we hope will stay with them for a lifetime."
In preparation for the event, staff and kids at John H. Harland Boys & Girls Club planted and maintained an expansive garden including tomatoes, basil, cucumbers, peppers, and onions. They also participated in Club sessions to learn about nutrition and how to incorporate fresh ingredients into their diet.
"We're so proud of all of our young chefs who came out to compete this year," said Missy Dugan, president & CEO of Boys & Girls Clubs of Metro Atlanta. "And a huge thank you to all of the partners that made this happen including Willy's Mexicana Grill and all of our expert judges."
For more information about Salsa, Salsa and ways to get involved in shaping the health of kids, visit www.bgcma.org and/or like us at www.facebook.com/bgcma.