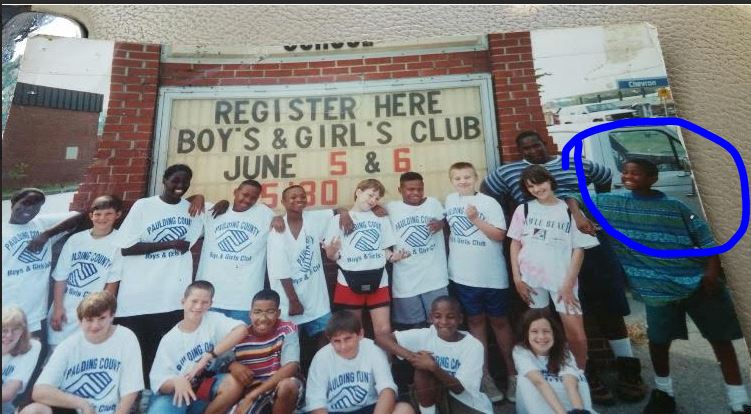 Growing up, teachers labeled Bobby Dunn a problem child, but supportive friends and mentors at his neighborhood Boys & Girls Club saw his potential to succeed. Their encouragement – coupled with Dunn's hard work and discipline – not only led to big opportunities like a Division 2 college scholarship in basketball, but a chance to show off his athletic gifts and talents as an Olympian in the 1996 games.
Now a Regional Director for Boys & Girls Clubs of Metro Atlanta, Dunn is honored to work for the organization that significantly changed his life. "I was honored to represent my country for more than 10 years in competitions such as the Olympics, World Championships, Pan American Games, Pan American Championships, and many other international competitions," said Dunn, "But I know that all of this wouldn't have been possible without my Club. If something didn't change during my 8th and 9th grade years, my path was clear. I would have ended up in jail."
Described as a mischievous and challenging kid, Dunn got involved with a bad crowd and started down a bad path early on. But his behavior began to change for the better in 8th grade. Dunn credits the intervention of a wise friend who took him to the Glen Cove Boys & Girls Club in Long Island.
"What I found at the Club was a group of friends that wanted something more and they were using sports as a means to achieve it. More importantly, I found that mentor that believed in me, and saw something there that I didn't see," Dunn said.
Dunn said his Club also opened the door to the possibilities of college, an opportunity that wasn't familiar to his family.
"I ended up receiving a Division 2 college scholarship to play basketball at Dowling College. In my senior year I was recruited during one of my games to try out for the U.S. National Team for a sport called Team Handball," he said. "That tryout landed me in Atlanta training with the U.S. National Team and eventually making the 1996 Olympic Team."
Dunn says he's grateful to give back, now as a longtime employee, through the organization that saved his life.
"After my freshman year of college, six of my "friends" from those younger years went down in a huge sting operation and spent years in jail," he said. "I now find myself working for the same organization that changed my life and I once again feel honored. I am honored that I have the privilege to provide the youth we serve with similar support and opportunities that were provided to me at my Club."
For Dunn, working at BGCMA is more than just a "job."
"My employment with the Boys & Girls Clubs of Metro Atlanta is so rewarding and gratifying," Dunn said. "When you are doing something you love, something you believe in, and something that is life changing for those involved, it's so much more than just a job or work. It's my calling."
We're so thankful for Dunn and the many others who give their time and resources to support our youth. Because of you, our kids are making strides. But we still have a long way to go. Set up a Club tour to see how you can make a difference. 
FIND A CLUB