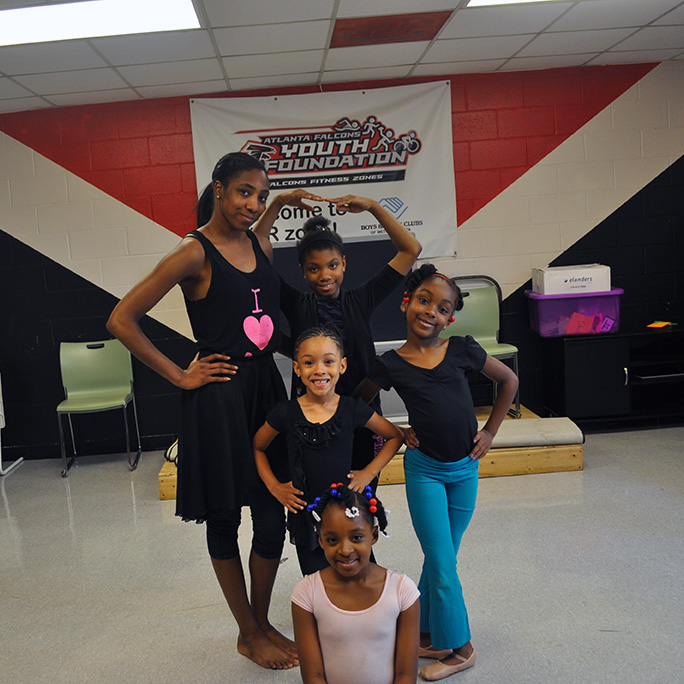 Growing up, La'Toya Jackson had always dreamed of being a dancer. In fact, watching legendary entertainer Janet Jackson inspired her to learn as much as possible about the craft. But it was the lack of programs in her southwest Atlanta neighborhood that compelled her to teach girls the foundation of dance, even introducing many to ballet through a program she is now offering at Woolfolk Boys & Girls Club.
Her program, the La Princess Ballet Prep Academy, has been open for about four years, but it's new to Woolfolk. Both Jackson and Woolfolk's education director, Catherine Driskell, are excited about the impact the program is making on the kids.
"They've had opportunities to perform in front of large audiences and dance with professional ballet productions," said Jackson. She said many of the kids were "painfully shy" when they first started the class, but being able to perform has boosted their self-esteem. They now look forward to the spotlight.
Eleven-year-old Ale'ja T. said she enjoys performing.
"Learning the new dances and being able to perform them has been my favorite part of the class," she said.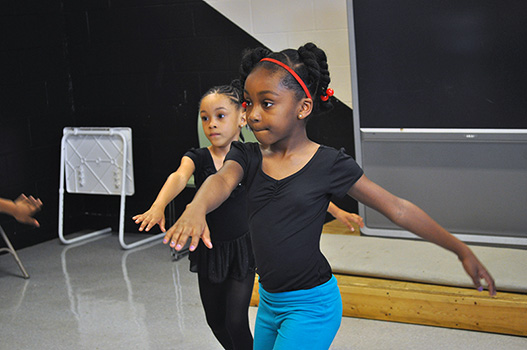 Through dance, the girls have a heightened awareness of the importance of exercise and how physical fitness can be fun.
"There is no way you can dance like we do and not be healthy. The kids are always being active," said Jackson.  Driskell is thrilled, too. Through the program, the ballerinas are exceeding Boys & Girls Clubs of Metro Atlanta's goal to get its young Club members active for at least one hour per day.
"The class is 90 minutes of physical activity, five days a week. This program is meeting and surpassing our goals," Driskell said.
In addition to performing and staying active, the girls are learning a lot about themselves.
"All of them have shown significant improvements; Not just in dance, but in self-confidence," Jackson said.
Ten-year-old Tamaya S. said she has learned to push herself thanks to Jackson's teachings.
"My favorite part is the exercises because Ms. Latoya makes us do things we've never done before. The class inspired me to want to become a professional dancer," Tamaya said.
This summer, Jackson will head to Boston to continue her studies at Harvard University under its Master of Liberal Arts program. She plans to continue to teach and spread the joy of dance.
"When I started the ballet program back in 2011, I had no idea how much my life would change. It gives me great joy knowing I've been able to instill an appreciation for the art of dance in the hearts of these young dancers."