Women's Giving Circle
Women's Giving Circle
Boys & Girls Clubs of Metro Atlanta Women's Giving Circle (WGC) is a passionate group of female volunteers who have resources and the desire to open doors and realize the mutual benefits of promoting Great Futures. Women's Giving Circle connects Atlanta women from different circles (executives, entrepreneurs, government, academia, community leaders) with BGCMA youth to together engage, educate and inspire positive change. This is an opportunity for women of all ages to empower each other and open doors to Great Futures!
Join Today! - Circle members gifts support female Club members. Choose from 3 different membership levels and schedule your payment plan online! Need more information? Contact Stephanie Williams, Annual Giving Manager.
Engage, Educate, Inspire:
ENGAGE:
July 30 – Barre 3
For 55 minutes, your personal life will melt away as we plunge into this fun workout set to motivating music. Open to WGC Members and Friends. Space is limited.
EDUCATE:
August – September – Youth of the Year Workshops
Volunteer to serve as a Youth of the Year mentor to help guide a Club member through the program components, which include speech writing, presentation and performance. Mentors primarily act as a 'coach' in preparing their mentee to compete in the metro-wide Youth of the Year event and recognition competition.
September 11-13 – Global Girls Summit at Camp Kiwanis
Girls begin the program in January and culminate at a 3 day retreat at our very own Cam8p Kiwanis in Danielsville, GA where sessions are directed at increasing self-esteem, confidence, knowledge, and the ability to believe that each girl can be a part of solution oriented thinking.
Volunteer to co-facilitate a session>>
INSPIRE:
October 10 - Youth of the Year Etiquette Breakfast at Southern Art
Our annual Etiquette Breakfast is back! Join Women's Giving Circle for a refreshing approach to self-awareness as we prepare the nine female Youth of the Year Candidates to shine for their big night.
Register today >>
Join us in congratulating, Precious Blalock.
Born to a teenage mother who often didn't have a stable place to call home, Precious knew challenges early on, but her name set the tone for her future. Thanks to her perseverance, faith and her Club, Precious has touched many lives already, plans to shape even more, and has already lived up to her name.
Those who know Precious describe her as honest, responsible and compassionate. She is a role model at her Club, leads the Youth Advisory Council, and is a leader within the Keystone leadership program. Outside of her Club, she regularly volunteers at her church and is a top student in her high school class.
Precious has had many meaningful experiences at her Club…experiences that have helped shaped who she is today. In fact, Precious joined Women's Giving Circle for our annual Kickoff event in 2014 with Susan Nethero and shared her story and goals for the future. We are proud to congratulate precious on this mission accomplished and proudly prepare her for her next mission – College!
Precious is attending the prestigious Georgetown University this fall on a full scholarship from the Gates Millennium Scholars Program.
Congratulations, Precious.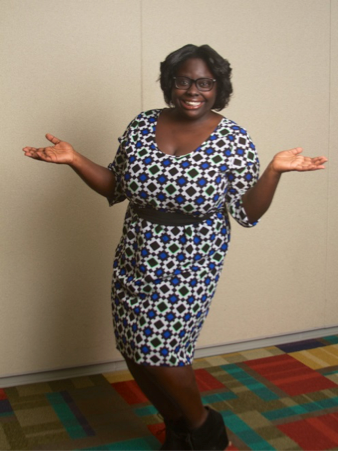 Women's Giving Circle is sending a fall care package to Precious as way to continue supporting her along her journey. If you would like include a congratulatory or inspiring note or contribute a few items to her fall package, you may do so by USPS Mail: Boys & Girls Clubs of Metro Atlanta, Attn: Stephanie Williams, 1275 Peachtree St. NE Suite 500, Atlanta, GA 30309
Care package items:
Decorations (inspirational quote posters/flowers/white Christmas lights)
Workout clothes
Flat hangers (for more room in my closets)
More storage options
Push pins to hang up posters
Shower shoes
Air freshener (plug ins/spray/etc.)
Rug
Mini fridge
Detergent (SAMs)
Mouthwash
How Boys & Girls Clubs of Metro Atlanta Is Impacting Young Girls
BGCMA reaches an average of 1,380 girls ages 6-18 every day in 28 Clubs across the region, many of whom come from single-parent, economically disadvantaged homes. The Women's Giving Circle has been created to help fund programs designed specifically for these girls. The programs focus on academics, self-confidence, leadership skills, and healthy lifestyles - things these young women need to be successful in life.
Donations from Women's Giving Circle members will be used to support existing programs like SMART Girls, Girl Power Summit and Youth of the Year, as well as to develop new programs that address the evolving needs of young women in our community.
For more information about the Women's Giving Circle, please contact Stephanie Williams, Annual Giving Manager, at smwilliams@bgcma.org or 404.527.7569.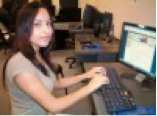 Success Story:
From Shy to Successful
Lizbeth was the shy and quiet new member of the Newnan/Coweta Boys & Girls Club. She may be quiet, but she is very talented and analytical. When she first started coming to the Club, she did not know many of the kids, but she found all the members were different. And, she liked making new friends and learning about their different cultures and origins.
"The...